---
5th March 2018
Himalayan Rescue!
I'm praising God for a wonderful rescue of people who are very dear to me.
My godson Joshua and his wife Lydia were on a ski trip in the Himalayas last week. One morning they set out with her brother and two other guys from their hotel, but Josh noticed that a band on one of his skis was broken, so he had to return to the hotel. Lydia went on with her brother and the other two.

Long story short... they got lost! Six hours later they were completely lost in the Himalayas! No phone signal, tired, cold, and anxious. No way to let Josh or anyone else know where they were, and it was now dark.

Then they noticed some lights ahead of them - and at that moment, Lydia's phone picked up signal. It only lasted 2 minutes, but that was enough for her to call Josh, who alerted the police, who called the army and set a rescue in motion.

Already this is a great story, but there's more...
Unknown to them, there had been a terrorist attack on the local armed forces, and orders had been given to shoot on sight anyone who ventured on to that part of the mountain! That two-minute signal was just enough for the police to advise the army not to shoot, but rather to rescue. Can you imagine how it would have been without God's perfect timing?

They were brought off the mountain to safety by the police and army, who fed them a wonderful meal - Josh was reunited with them too by then - and they were all told off severely for going without a guide! They didn't tell their parents until they got home, but it transpired that on the day it had happened, both Joshua's and Lydia's mums had felt a sudden urgency to pray for them.
God, I am so grateful for Your goodness and kindness and for never taking Your eyes off us!
Barbara Dean

Posted by Maureen Hopkins
11:34
---
7th February 2018
Teflon Man

This testimony starts back in February 2017, when I had some prophetic pictures drawn for me by three School of Ministry students at Bethel.
One picture was of me having a cloak of many colours like Joseph and the artist saw me as a noble knight of integrity. I had been going through a period of self doubt, unsure of my future and had lost my compassionate heart. All the pictures spoke to me and over the next few days many people prophesied over me. These impacted me and combined with the teaching at Bethel and a Sozo (I had been sceptical of having one but would thoroughly recommend it), I experienced a new level/relationship with Jesus and it is awesome.


Fast track to early June, I heard God tell me to be like Teflon - I thought, "what on earth is that about?"

A few days later an incident occurred at work and I challenged a management decision. I thought this had been resolved through discussions, but I went to work one day and was suddenly being accused of being prejudiced and that possible race-hate investigations would be started. For a few days I was in shock and felt betrayed, but I knew I had to continue praising, worshipping through this situation. At times it was a real battle. The "Teflon" word then made sense; that I shouldn't let the accusations stick to me and get me down. I had to make a decision whether to walk away from the situation or stay: I knew my place was to stay and fight with integrity. I drew from my well of experience and the Lord to overcome this situation. The investigation kept dragging on and due to processes within the organisation, it was not resolved until November, when higher management threw it out of the window, saying there was absolutely no foundation to the accusations. I had been vindicated, Praise the Lord.

The Sunday after the decision had been made, someone had a picture of me with a coat of many colours, confirming what had been prophesied over me back in Feb.

Praising Jesus conquers the mountains!

Posted by Maureen Hopkins
14:18
---
6th February 2018
You never ever 'fight' alone
When you face the challenge
act then, and don't delay
'Take the bull by the horns'
and win through on that day

Don't ever hesitate
always "Grasp the Nettle'
Show that you mean Business
by displaying your mettle

Yes, take on every challenge
with supreme confidence
As you win every Battle
You 'll reveal the evidence.

That you never 'fight' alone
You have a Saviour by your side
His enabling, powerful spirit
Always protects and provides

Terry Medley
2nd February 2018

Posted by Maureen Hopkins
14:40
---
1st February 2018
God provides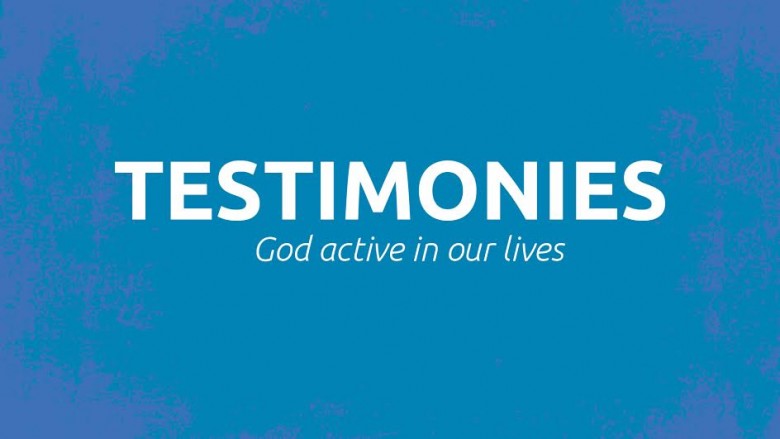 I was enjoying a cheapo summer holiday in Cyprus and I made the mistake of looking at my work emails. Two emails came in on the same morning cancelling lucrative potential work. It felt like the last straw as my company profits were plummeting and I had just forgone a comfortable income from local politics. I knelt down and handed it over to God saying I've given it my best shot God, now it's over to you. I marked the occasion by taking a photo of the floor where I knelt to pray.

On my first day back at work I received a phone call from a competitor in Harlow asking to meet. Jason wanted to dispose of his printing company. I had no money to offer for a sale but a deal was struck whereby I pay a commission on turnover for the next 3 years. This addition to my company has lifted us out of the red and rescued us in a time when printing businesses are closing all around.

There is a whole lot more to the story but this is a clear answer to a heartfelt prayer.
John Barfoot

Posted by Maureen Hopkins
15:10
---